Cellular Accessories
Cellular Accessories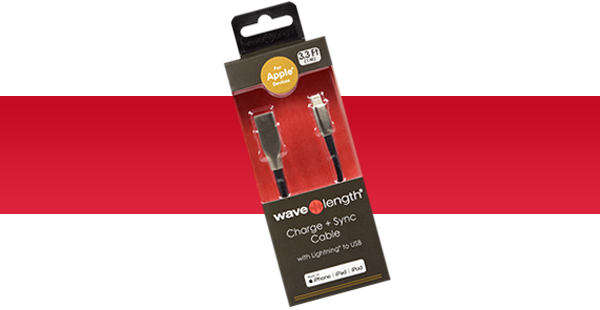 Top quality cellular accessories
Lil' Drug Store Products and Associated Distributors work together to provide a reliable and profitable line of quality cellular accessories to convenience channel wholesalers and retailers. Wavelength® brand of cellular accessories is distributed through wholesalers and maintained at retail by a team of experienced direct store service (DSS) representatives.
Wavelength brand cellular accessories are sourced directly from top quality suppliers and sold at competitive retail prices. The assortment of cellular accessories includes charge and sync cables compatible with all types of mobile devices, car chargers, home chargers, ear buds and portable power banks.
Visit the Associated Distributors website to learn more about distributing Wavelength brand cellular accessories.
---