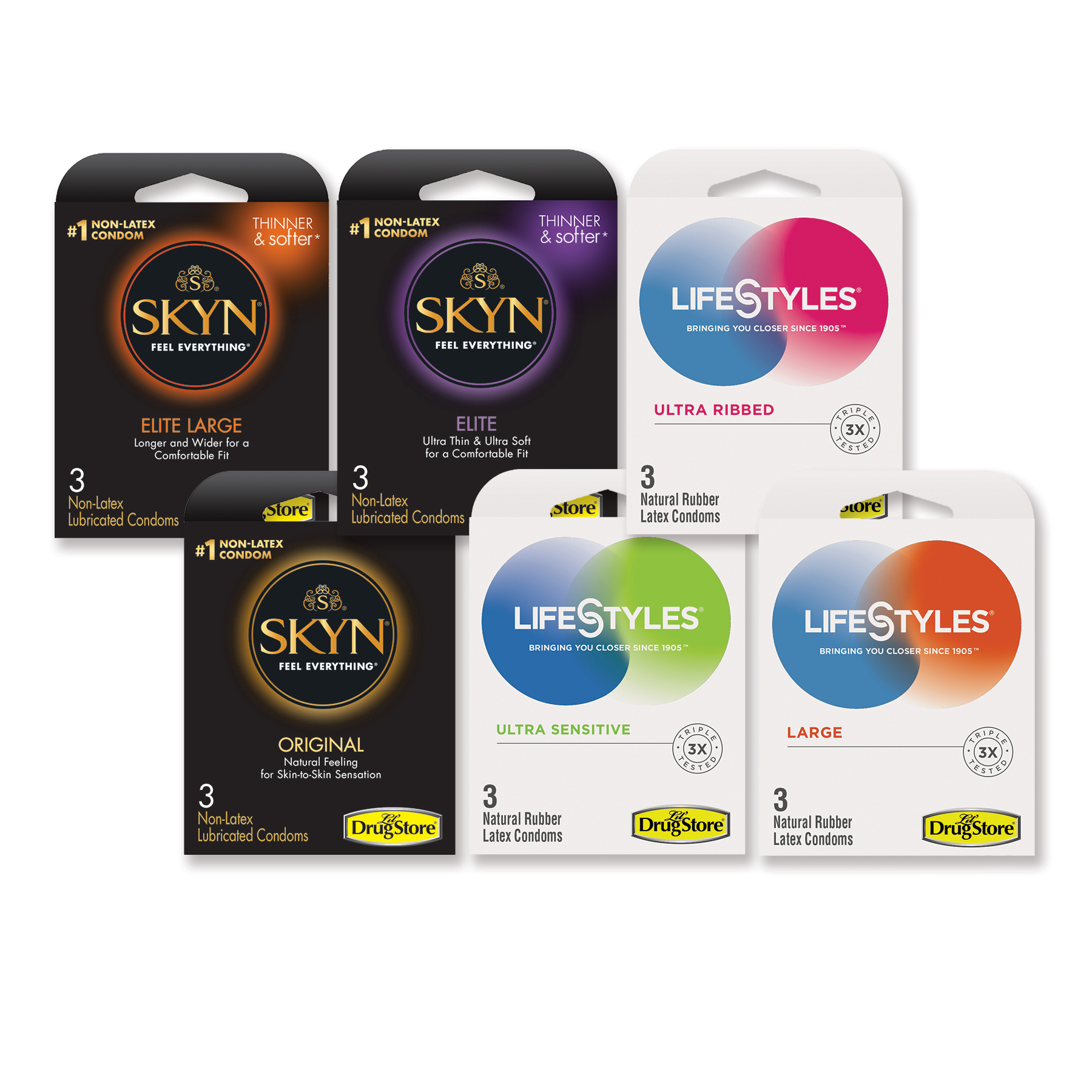 Lil' Drug Store carries the world's #1 non-latex condom brand, SKYN®
LifeStyles® has a history dating back to 1905 when Eric Ansell first started making condoms in Richmond Australia. Today, LifeStyles is a global leader in the sexual wellness sector and is the world's #2 condom company. LifeStyles offers latex condoms designed for safety and comfort and non-latex SKYN® condoms for anti-allergenic, best-in-class sensitivity. SKYN is the #1 non-latex condom brand in the world, delivering a natural sensation without compromising safety. The LifeStyles portfolio continues to grow as consumers increasingly prioritize sexual wellness.
Lil' Drug Store Products is proud to be the exclusive distributor of LifeStyles Healthcare brands' broad range of condoms, personal lubricants, devices, and other related products to the convenience channel.
---