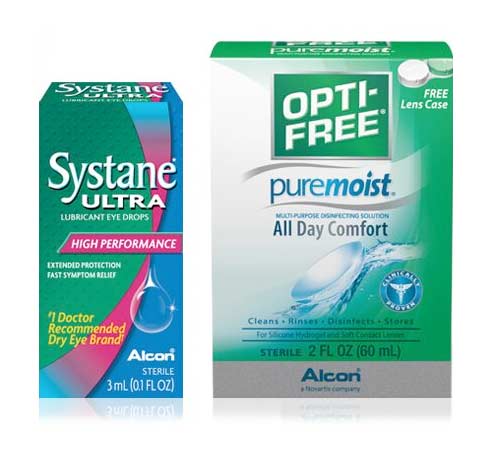 LIL' DRUG CARRIES THE #1 DOCTOR RECOMMENDED EYE CARE BRANDS
Opti-Free®, the #1 best-selling contact lens solution, is recommended by doctors because it effectively cleans, disinfects and rinses contact lenses with an exclusive dual disinfectant formula. Systane® is the #1 lubricating eye drop brand and is also doctor recommended because it is clinically proven to quickly sooth dry, irritated eyes for long-lasting dry eye symptom relief.
Lil' Drug Store Products is proud to be the exclusive distributor of Alcon's leading eye care brands to the convenience store channel. Alcon's Opti-Free Pure Moist and Systane Ultra brand products deliver incremental sales growth to the Eye Care category and satisfy the convenience store shopper need for the best eye care products for travelers who are on the go. Opti-Free Pure Moist contact lens solution and Systane Ultra lubricating eye drops are now available in over 40,000 convenience stores across the country.
---