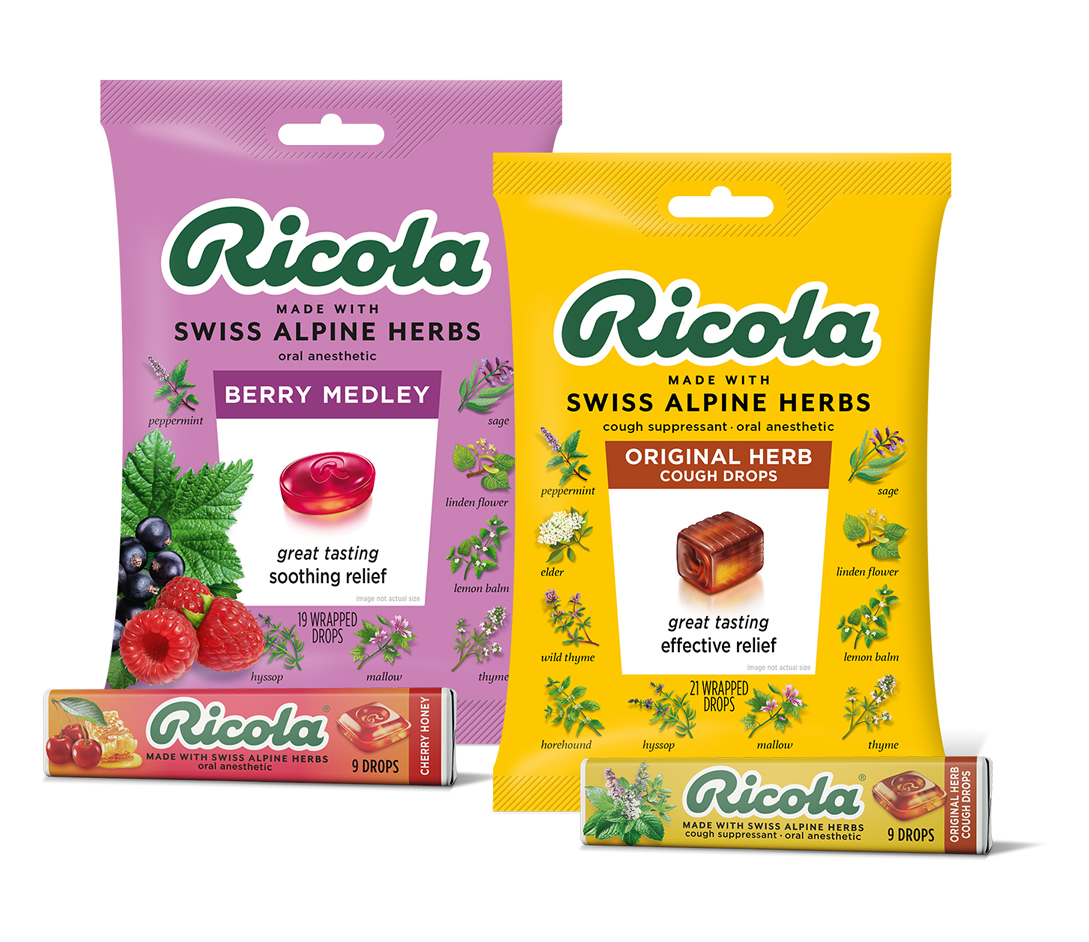 Ricola® is THE #1 BRAND OF NATURAL COUGH DROPS IN CONVENIENCE STORES
Ricola is one of the world's most modern and innovative manufacturers of herb drops. This family-owned company is a pioneer in herb cultivation and places great value on using carefully selected locations and controlled environmentally friendly cultivation methods. With pleasant tasting natural herbal products, Ricola herb drops provide relief of sore throats and coughs from that first tickle in the back of your throat to a bad cough. Available in a variety of flavors including Original Natural Herb, Honey Lemon with Echinacea, Cherry Honey and Sugar Free LemonMint, Ricola is there to support you along each step.

Ricola has achieved big results with lil' drug store products in the convenience store channel
Lil' Drug Store Products first partnered with Ricola in 2009 to help grow the Cough Drop category in the convenience store channel. Since Lil' Drug Store Products has supplied the convenience retail channel with Ricola natural cough drops, the cough drop category has increased dollar sales with incremental sales from health-conscious shoppers that prefer natural remedies. Ricola sticks and bags are sold in over 74,000 convenience store locations around the United States to help meet the convenience store shopper need for on-the-go cough relief and sore throat relief as well as relief from minor throat irritations. Ricola natural cough drops are distributed exclusively by Lil' Drug Store Products!
Source: Nielsen Convenience Retail Dollars, 52 weeks ending 10/5/19
---