Lil' Drug Awards Matrix Brokerage 2017 Broker of the Year
Oct 19, 2018
CEDAR RAPIDS, Iowa -- Lil' Drug Store Products Inc. (LDSP), a leading marketer and distributor of products to the Convenience channel, has awarded North Carolina based Matrix Brokerage 2017 Broker of the Year.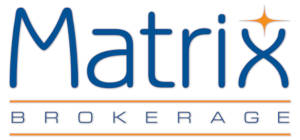 LDSP recognized Matrix Brokerage for achieving outstanding sales results made possible by their great customer relationships with Convenience Channel wholesalers and retailers. Matrix also excelled at supporting new product launches by successfully gaining distribution for items like Lil' Drug Store Products Value Line of private label Health and Beauty Care (HBC) products.
"We are proud and honored to have a great partner like Matrix Brokerage representing our Company," said Paul Rossberger, Vice President of Sales at Lil' Drug Store Products. "They are second to none at launching new products while growing our core business in the Convenience channel. They proactively share creative growth ideas and make Lil' Drug Store a top priority on every call."
Matrix Brokerage manages Lil' Drug accounts within Virginia, North Carolina, and South Carolina. Their successful brokerage is built on three core values - building healthy relationships, positive attitude, and passion for achieving results.
###
Lil' Drug Store Products is the #1 supplier of health and beauty care (HBC) products to the convenience store channel. The company carries a complete assortment of HBC products in over 100,000 convenience stores across the United States, including exclusive distribution on brands such as Rolaids, Ricola, Carmex, Allegra, Rayovac, Opti-Free PureMoist, Systane Ultra, Harvest Snaps and Popchips. Shoppers can count on Lil' Drug Store Products to meet their needs when away from home.