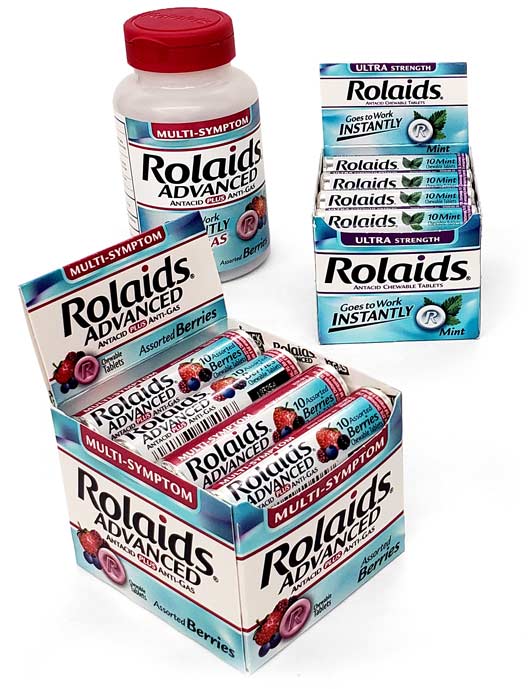 Millions of c-store shoppers trust rolaids® to relieve heartburn.
Convenience store shoppers who use Rolaids never let heartburn get in the way of good food when they travel. Rolaids goes to work instantly to treat heartburn & acid indigestion that can occur after simple indulgences. C-store shoppers that are looking for heartburn relief know they can rely on Rolaids to help them stay on the go wherever they go!
In 2013, Rolaids and Lil' Drug Store Products partnered to re-launch the Rolaids brand in convenience stores. Since then, Lil' Drug Store Products has helped grow Rolaids by placing the brand's antacid products in over 100,000 convenience stores. Rolaids is available in a variety of forms and flavors, including Rolaids Ultra Fruit and Ultra Mint 10 count rolls, Rolaids SoftChew 6 count packages, and Rolaids Advanced Mixed Berry 10 count rolls and 60 count bottles. The combination of Rolaids iconic brand and Lil' Drug Store Products' category management expertise has established Rolaids as a leader in c-stores.
Source: Nielsen Convenience Retail ACV Reach 52WE Period Ending 10/5/19
---