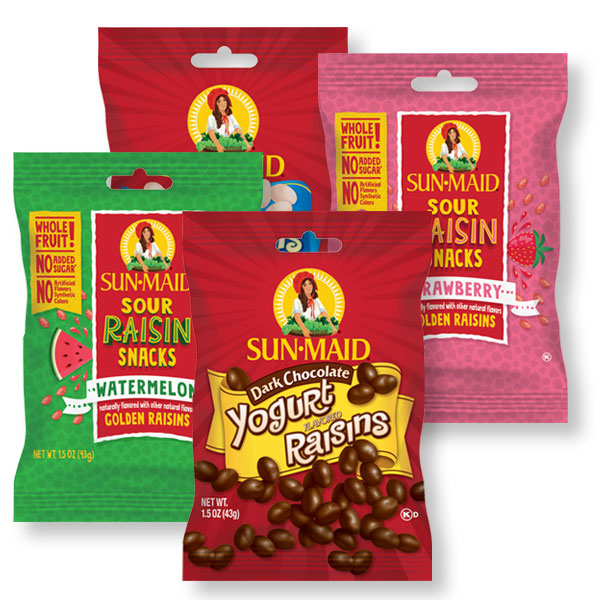 delicious whole fruit snacks
Sun-Maid ® is the #1 dried fruit brand in the U.S. and one of America's most trusted and iconic brands is now available in convenience stores! Great tasting snacks like Sun-Maid Yogurt Raisins in Vanilla and Dark Chocolate are made with whole fruit and contain less than half the added sugar than most candy bars. New Sun-Maid Sour Raisin Snacks are better-for-you alternatives to fruit snacks and have a unique, sweet and sour taste with Watermelon and Strawberry flavors.
Sun-Maid and Lil' Drug Store Products first joined together in 2019 to bring Sun-Maid's delicious and better-for-you snacks to convenience stores around the country. Lil' Drug Store Products is proud to serve as the exclusive convenience store supplier of Sun-Maid snacks to the c-store retail channel. Sun-Maid snacks are available in convenience-sized 1.5 ounce pouches that can be merchandised on pegs or in display ready trays.
---