Sanofi Brands
Sanofi Brands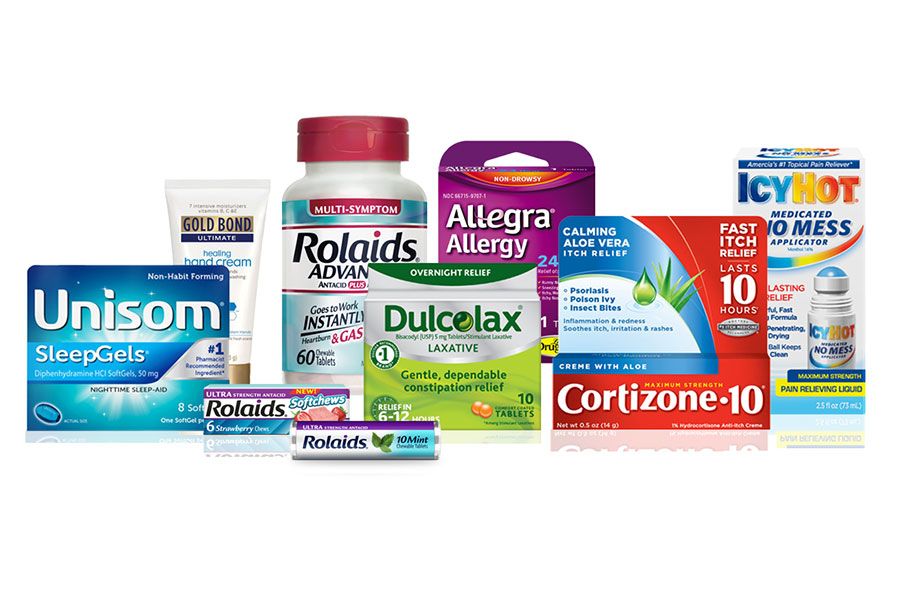 consumer preferred c-store products from sanofi brands
Lil' Drug Store Products is the exclusive marketer and supplier of several Sanofi Brands products to the convenience store channel. Sanofi Brands offers many #1 preferred brands for convenience store shoppers, including Rolaids®, Icy Hot®, Dulcolax®, Gold Bond®, Cortizone® and Unisom®.
Rolaids is a leading antacid brand that goes to work instantly to soothe heartburn symptoms.
Dulcolax is the #1 doctor recommended brand of laxative for gentle and dependable constipation relief.
Gold Bond Ultimate healing hand cream is ideal for c-store shoppers because it absorbs in seconds and lasts through hand washing.
Icy Hot No Mess delivers fast relief without the pain of making a mess. Simple, easy-to-apply relief of Icy Hot works fast and lasts a long time.
Cortizone 10 is a non-greasy crème designed to go on smoothly and penetrate quickly to relieve itch fast. Cortizone 10 Anti-Itch Crème is great for relieving skin irritation, inflammation, and redness from rashes, insect bites and poison ivy.
Unisom Sleep Gels are proven to help adults that are suffering from insomnia or have difficulty sleeping. Unisom helps people fall asleep fast and sleep soundly after a busy day.
---