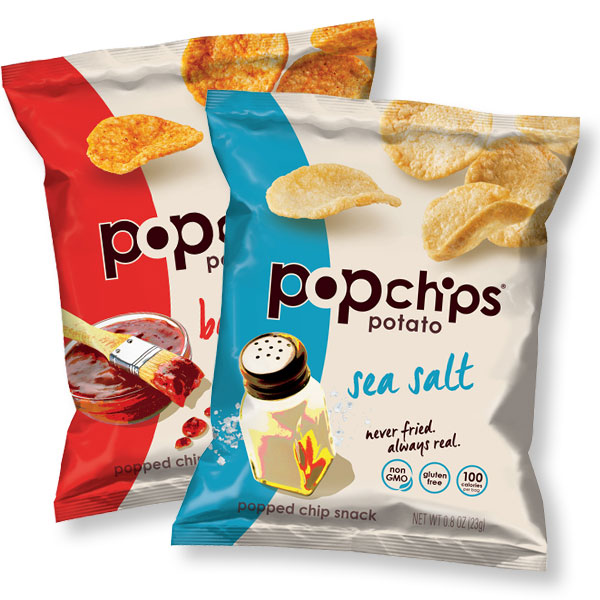 convenience store shoppers love the big crunch and bold flavor of Popchips®!
These potato chips are popped to perfection and never deep fried so they have less fat and calories than traditional snacks. Popchips are available in a variety of flavors, including Sea Salt, Barbeque, Cheddar & Sour Cream and Buffalo Ranch. For those who crave the taste of peanut butter, Nutter Puffs are available in Peanut Butter and Peanut Butter Chocolate. Nutter Puffs are simple and delicious, made with only 5 ingredients including real peanut butter for a satisfying and delicious snacking experience.
Popchips and Nutter Puffs are available to convenience stores exclusively from Lil' Drug Store Products. Since partnering with Lil' Drug Store Products, Popchips has expanded their reach in the convenience store channel to over 45,000 points of distribution. Popchips and Nutter Puffs are popular "better-for-you" snack brands that should be part of any convenience stores healthy snacks assortment.
Source: Nielsen Convenience Retail ACV Reach, 52WE Period End 10/5/19
---