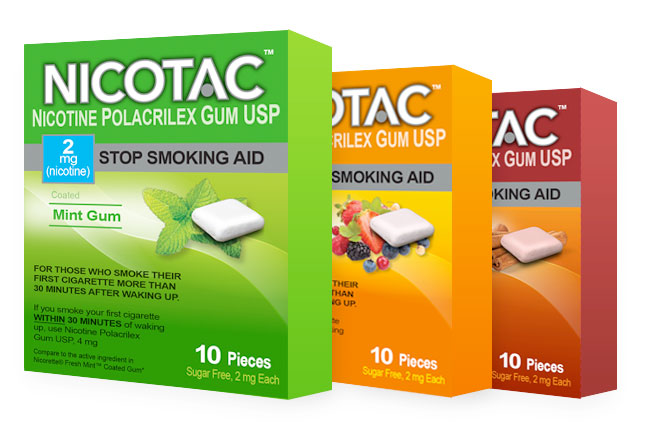 Conquer Your Cravings Anywhere with nicotac®
Nicotac brand nicotine gum is designed to help calm nicotine cravings for those who are trying to quit smoking. Nicotac has the same active ingredient, nicotine polacrilex, as national brands and is available in 2mg and 4mg strengths and great tasting flavors like Cinnamon, Mint and Fruit.
Nicotac brand nicotine gum is only available to convenience stores from Lil' Drug Store Products. Convenience stores benefit by carrying Nicotac® because it meets a shopper need for the 22 million smokers who try to quit smoking every year. The smoking cessation category is over $1 billion retail sales in all outlets, so Nicotac gives convenience stores an opportunity to capture those category sales. Nicotac is an excellent product for c-stores to offer their shoppers who want to quit smoking.
---